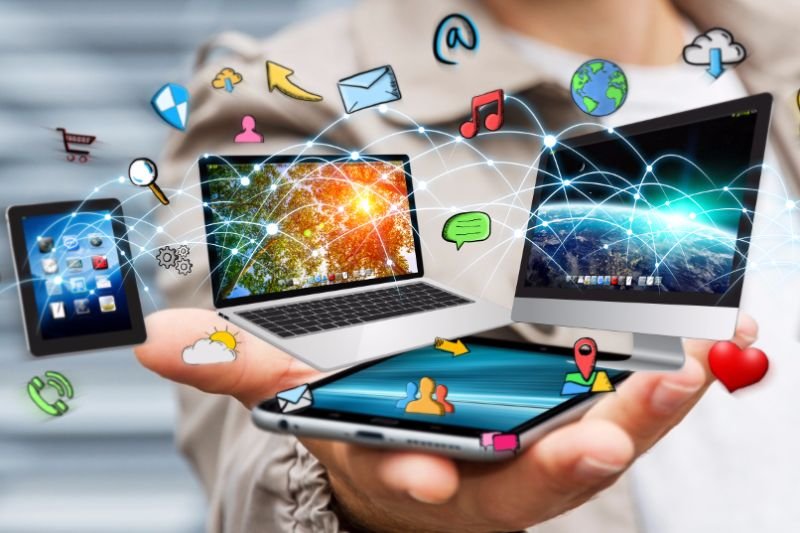 Social Media
Social media is a popular and rapidly developing knowledge and engagement channel where people may freely obtain information and share their opinions. Facebook, Twitter, and Instagram are popular social media sites around the world. In our fast-paced, hectic lives, social media provides a little respite of relief and entertainment, allowing us to refocus on what we are doing. One of the best features of social media is that it allows people who have lost touch to reconnect; however, both of them must have a social media account.
Fake news and rumours move just as quickly through social media as facts. As responsible internet citizens, it is our responsibility to focus on the truth and, to the extent feasible, prevent or protest against the dissemination of bogus content. People have acquired influence over mass communication in the age of social media, which means a larger audience may be reached with fewer resources in a shorter amount of time. The explosion of communication information also allowed for the emergence of social media. When it comes to social media, the benefits and drawbacks are arguable. However, we must make good use of social media while avoiding harmful practices. Social media should be utilised to raise awareness for good causes, such as raising attention to news that requires justice but does not receive enough public attention. We seldom recognise that social media is an addictive hole into which we fall and that our addiction quickly leads to aimless surfing, publishing, and engaging in pointless battles that serve no purpose.
Using social media is good, but...
Everything has a positive and negative side, and there are advantages and disadvantages to everything. We must be careful never to lose our own individuality and not misuse social media platforms. Overuse of anything will be harmful; therefore, be restrictive towards the children.
Social media is helpful in many different ways. it is extremely useful for sharing content, communicating in real-time, gathering information and referencing. In addition to providing news, social media is an excellent venue for exhibiting talent.
Goodbye 👋
.
---